A nice clean flavoured and healthy broth for your Asian-inspired soups.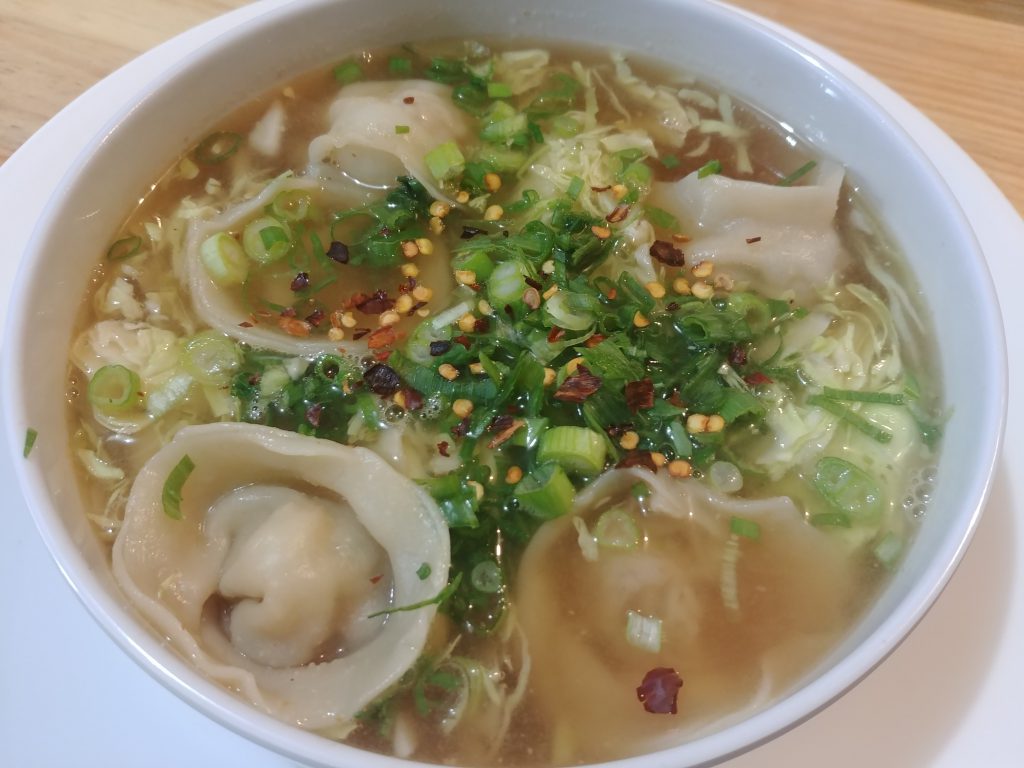 Small pot
Good sharp knife
10 mins of your life
2 cups / 500 ml broth (or just water)
2 garlic cloves , sliced
1 cm piece of ginger, sliced 
1 chive, separate the white and green parts
1 tsp light soy sauce 
1 tsp sugar (any)
1 tsp apple cider vinegar or rice vinegar
1 tsp sesame oil
1 tsp salt  (more or less to taste)
Add Oil , garlic, ginger and chive whites to pot
Turn heat on to medium and allow seasonings to saute for 2 minutes
add water and allow to come to a low boil
add soy sauce, sugar, vinegar and salt
let simmer for 5 mins
Remove sliced ginger, garlic and chive whites
Use chive greens to garnish when serving
Chicken stock is optional, but makes for a richer flavour, but be careful as most store broth is high in salt.
Cut garlic and ginger in thin but large slices so you can remove them easily after.
Makes enough for 2 servings
Crushed chili flakes available in most groceries if you want to add some spice, add after removing ginger and garlic.