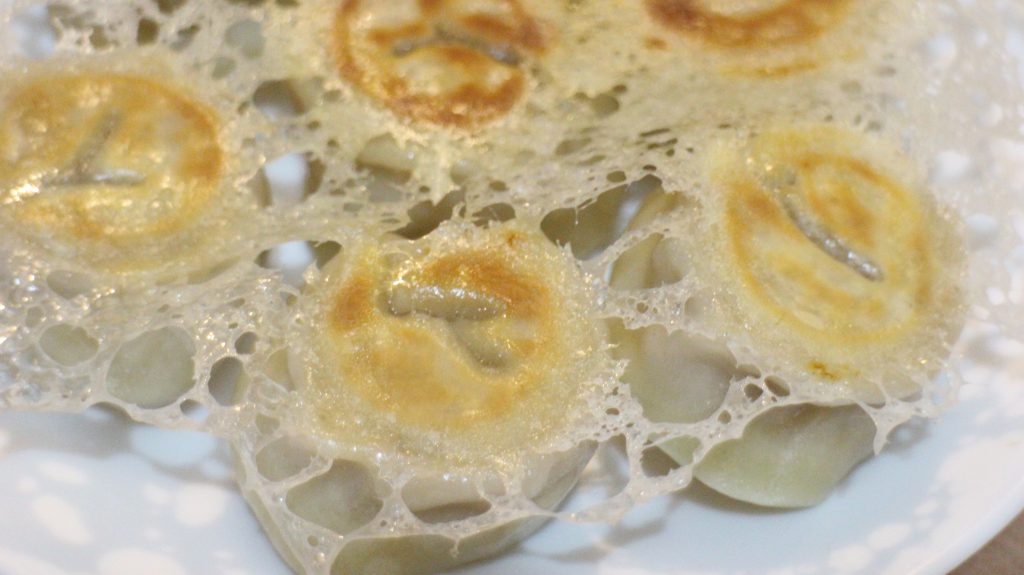 Frozen Gyoza Dumplings (Potstickers)
non-stick frying pan
1 tbsp vegetable oil 
1 tbsp Corn starch or arrowroot powder
1/4 cup water
Heat some oil in a fry pan over medium heat and place the gyoza in the pan and let it cook.

Mix the corn starch and water together and once the gyoza is slightly browned on the bottom, pour the corn starch and water mixture into the pan.

Put a lid on the pan to steam the gyoza for about 5 minutes.

Take the lid off and let the water evaporate so the cornstarch mixture can form a crispy lattice.

Turn off the heat and serve the gyoza on a plate with the bottom up.