Chili Oil is great on dumplings and all. This stuff is so easy to make and really only takes a few minutes of active time. So if you're not making your own chili oil at home yet, it's time to start.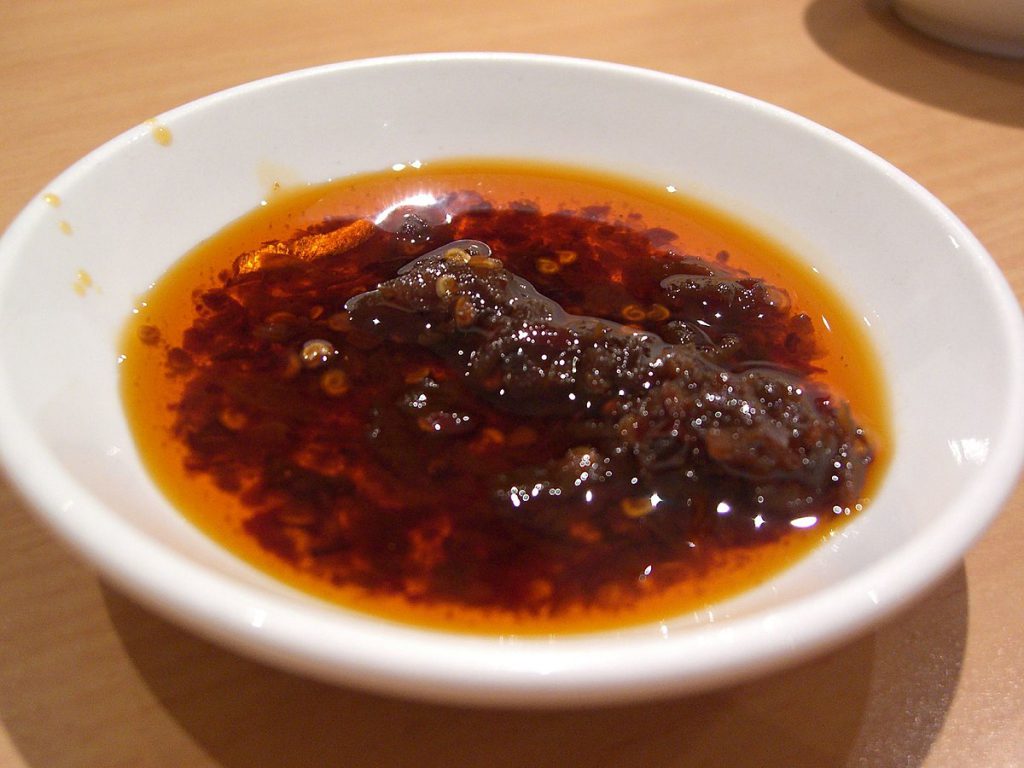 A heat safe bowl
small pot
teaspoon for stirring
1/4 Cup Vegetable oil (Olive oil can work but adds its own flavour)
1 Clove garlic or 1/4 tsp garlic powder
1/4 tsp salt
1/8 cup chili crushed flakes
add garlic, chili flakes and salt to a heat safe bowl
in a small pot, heat the oil,  test by dropping a single chili flake or pinch of powdered spice – it should immediately sizzle.
pour hot oil into heat proof bowl with spices.
The mixture should immediately sizzle.
Leave to cool and stir occasionally to help flavours infuse
Coconut oil is best as it has a higher smoke point when heating.
You can vary the levels of garlic and chili flakes/powder to your tastes.
Crushed chili flakes available in most groceries
The longer you leave the oil to infuse, the better the flavour, make a batch and let steep for a few days